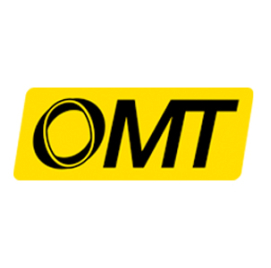 Junior Systems & Networking Officer - Saida
OMT s.a.l.
Job Location:

Lebanon

Posted On:

2019-08-14

Expires On:

2019-12-12

Expired
Job Details
Job Location:

Lebanon

Job Category:

Information Technology

Employment Type:

Employee

Job Duration:

Full Time
Job Description
Job Elements:
Job Level: Junior
Department : ICT
Unit: Systems & Networking
Working hours: Flexibility in working hours is needed covering 48 hours per week ranging from Monday till Sunday from 08:00 a.m. till 06:00 p.m.
Job location: Saida
Reporting to:
Head of Systems & Networking Unit
Scope:
The Junior Systems & Networking Officer is responsible for ensuring network availability to all OMT users of a local area network (LAN) or wide area network (WAN). He/She will install, configure, support and monitor OMT's network, test performance, and perform needed upgrades and maintenance. He/she will assist in plans for disaster recovery and other backup contingencies, and diagnose and troubleshoot hardware, software and other network problems.
Key Responsibilities:
- Participate in users' (OMT agents & employees) IT environment process:
Install, configure & uninstall hardware equipment, software, applications & tools; perform tests
Perform format & Windows updates on users' PCs & laptops
Configure employees' access cards on independent readers
- Participate in OMT agents & employees' support process:
Troubleshoot remotely & onsite case problem to support standalone locations & employees on system, hardware, application & internet connectivity problems
Assist in troubleshooting security systems
Assist in setting up and testing equipment and software
- Monitor UPS loads and batteries endurance & troubleshoot technical issues with concerned suppliers
- Define IT products technical specs & request 3 different quotations in order to purchase
- Monitor the server room
- Maintain an up-to-date inventory of equipment
- Perform any task in line with his/her competencies, in the department, as required by the management and according to department's/ company's objectives.
Job specifications:
Education: Bachelor degree in ICT , Computer & Communication Engineering or Systems & Networking
Experience: 1 to 2 years of experience in Systems & Networking
Linguistic Skills: Advanced in Arabic & Moderate in English written & spoken
Computer Skills: Intermediate knowledge in MS. Office especially in Excel
Physical Demands: The job operates in a professional office environment and requires using office equipment & technology tools
Competencies:
Information Security
User &/Or Client Support Skills
Technical Support Skills
Network & Communications Technology
Adaptability & Flexibility
Effective Communication
Detail-Orientation
Organizational Skills
Fostering Teamwork & Cooperation
Leveraging Technology
Planning & Prioritization
Values we look for in you:
Integrity: contribute to maintaining the integrity of the organization, display high standards of ethical conduct and understand the impact of violating these standards on an organization, self, and others.
Respect: value the person independently from position, gender or race
Customer Orientation: desire to identify and serve customers/clients, who may include the public, colleagues, partners, co-workers, peers and other organizations. Focusing one's efforts on discovering and meeting the needs of the customer/client needs.
Results Orientation: the ability to focus on the desired result of one's own or one's unit's work, focusing effort on the goals with concern for surpassing a standard of excellence and striving for improvement.
Team Spirit: working co-operatively with diverse teams, work groups and across the organization to achieve group and organizational goals. This includes communicating effectively and collaboratively with others.
Company Description:
Founded in 1998, being Western Union accredited agent and holding the largest agent network in the country 'over 900 locations', OMT is the pioneer provider of financial services with a leading market position in Lebanon.
OMT is continuously growing its portfolio of services and this with always one goal, facilitating our client's life by meeting the market needs and preserving the highest service quality. Today OMT offers a wide bundle of services ranging from money transfer to payment services in addition to business-to-business services.
Throughout the years, OMT has succeeded in establishing solid and trustful relations with its clients, partners and agents in Lebanon and across the globe. It has thus managed to strategically position its brand around important values such as Convenience, Quality and Human Bonds.