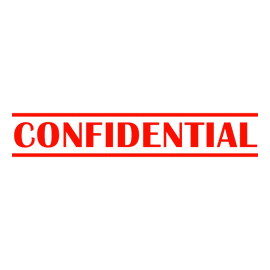 CLEANING SUPERVISOR
Job Location:

Lebanon

Posted On:

2020-11-21

Expires On:

2021-03-21

Expired
Job Details
Job Location:

Lebanon

Job Category:

Customer Service

Employment Type:

Employee

Job Duration:

Full Time

Monthly Salary in USD:

1000
Job Description
Understand completely all policies and procedures, standards and specifications as set by management.
Directs and drives Team Leaders to ensure they achieve objectives, comply with policies, procedures & operational requirements
Plans and prepare employee work schedule, assign tasks and clients' requests maximizing revenue and reducing labor cost to ensure maximum profitability.
Oversees that operation plans, schedules and priorities are set and followed properly
Directs and evaluate Team leaders in carrying out their duties
Evaluates subordinates on monthly basis, record their improvement, suggest and conduct necessary trainings accordingly.
Coaches and councils employees and subordinates and conduct on the job training.
Controls the performance of his subordinates in carrying out their duties.
Regularly inspect work performed to ensure that it meets specifications and standards as set by management and according to clients' request.
Oversees the implementation of quality policies, procedures, processes and standards.
Conducts Monthly meeting with staff to discuss performance, complaints, new policies, and feedback and discuss the operation.
Conducts regular meetings with Team leaders for discussion & presentation of new methods, procedures and plans, complaints, employee performance, to ensure smooth and complete implementation.
Meets regularly with clients, takes feedback, handles complaints in a professional way and take corrective action when needed.
Checks the employee time card on daily basis making sure the working hours are accurate according to work schedule, before sending to accounting department.
Responsible of maintaining cleanliness of all company assets, tools, and equipment and follow up with team leaders to make sure all is according to company standards.
Cooperates with the storekeeper for tools, equipment, par level, and requisition for smooth operation.
Responsible for site inspection for new projects, evaluates the work needed, prepare work request for the accounting department for pricing and costing.
Communicate with clients, prepares Cleaning Checklist and cleaning schedule for projects, implements and trains employees to follow them.
Lead the Team in deep cleaning project, control resources and manage manpower according to the work request, ensuring smooth operation and customer' satisfaction at all times.
Assist in interviewing, recommending new team leaders and housekeepers.
Ensure client satisfaction and professional relationship with the clients at all times.
Ensure effective communication with all departments at all times,
Works closely with the administrative assistant and maintain proper filing system.
Analyzing and solving problems, take decisions on the spot when needed.
Reports to the operations manager all clients feedback, employees remarks, operational issues, and work progress.
Attends management meetings and communicate operational issues.