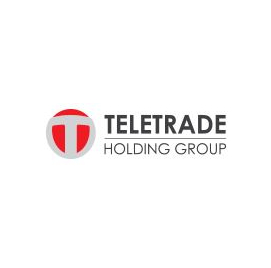 Receptionist-Front Desk Agent
Teletrade Holding Group sal
Job Location:

Lebanon

Posted On:

2022-11-15

Expires On:

2022-11-25

Expired
Job Details
Job Location:

Lebanon

Job Category:

Administration

Employment Type:

Employee

Job Duration:

Full Time
Job Description
Position Summary:
Respond to clients' calls, welcome and greet visitors, and transfer and direct them appropriately, and support in necessary administration tasks.
Link the request received to the right respondent effectively. Exhibit professionalism, in order to reflect a positive company image. Provide neat and thorough administrative support to the HR department.
Qualifications & Competencies:
Previous experience as front desk agent, phone operator, or admin assistant.
Active listening, Excellent Communication skills, Team work, Customer focus, work under pressure.
Ability to exhibit patience allowing to handle client initiated challenges with professionalism.
Professional appearance and attitude, detail oriented, fast response to any request.
Duties & Responsibilities:
Answer phone calls and transfer them to the concerned party.
Welcome visitors by greeting them and direct them to the concerned party.
Perform administrative tasks providing the needed support for the HR department.
Make sure all building entrance related security and hygiene measures are respected, whether for visitors or employees.
Take note of the phone calls in the absence of the requested party, and provide the client with alternative contacts.
Send Email to the requested persons to re-contact the client in case he was not available to receive the phone call and no one else can assist.
Perform other clerical receptionist duties as photocopying, typing, and faxing. Some additional duties may be assigned following the HRM requests.
Schedule:
Full Time from 8:30AM till 5:00PM from Monday till Friday and Saturdays till 1:00PM