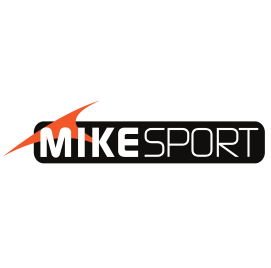 Stock Keeper - MS Zalka
Mike Sport
Job Location:

Lebanon

Posted On:

2023-09-11

Expires On:

2024-01-09
Job Details
Job Location:

Lebanon

Job Category:

Sales

Employment Type:

Employee

Job Duration:

Full Time
Job Description
JOB DESCRIPTION
Job Title:
Backdoor Agent
Department:
Retail
Job Status:
Full Timer
Working Hours:
Flexibility in working hours is needed as per the Store opening hours, including weekends & holidays.
Location:
Store Location
REPORTING
Reporting Lines:
Relationship Span:
Within Mike Sport: Store Manager, Assistant Store Manager, Store Supervisor, Store Administrator, Loss Prevention Specialist, and Back Office Agent.
Outside Mike Sport : Customers.
SCOPE OF THE JOB
The Backdoor Agent is responsible for receiving, inspecting, storing and issuing merchandise for use in the store. He/ She will also be responsible for ensuring an ongoing & punctual replenishment process at the store.
KEY RESPONSIBILITIES
Greet customers, offer assistance and serve them in order to ensure their needs are answered in a timely manner and in compliance with quality and customer service standards.
Arrange and replenish on a continuous basis the store shelves and ensure that the store floor and shelves are kept clean and tidy at all times in alignment with the store image and coordination standards.
Receive merchandize, count it physically and electronically in order to ensure accuracy of information and inspect its quality to report discrepancies.
Perform accurate stock rotation of items (To/From Stores & Warehouse) under the supervision of the manager on duty.
Organize the stockroom related to the store to conserve high level of stock replenishment.
Classify, store and tag items in the warehouse on a daily basis as per store procedures and items' characteristics, in order to ensure timely finding and release of products.
Participate in the inventory of products and report the end-of-day inventory status to Store Manager.
COMPETENICES
LEVEL (OVER 4)
Customer Focus
1
Teamwork
1
Relationship Building
1
Attention To Details
2
Self - Development
1
Change and Adaptability
1
Initiative
1
JOB REQUIREMENTS
Education: High School Degree
Experience: 0 to 1 year of experience in the sales field.
Linguistic Skills: Advanced in English & Arabic, French is a plus.
Computer Skills: Good knowledge in Ms. Office.