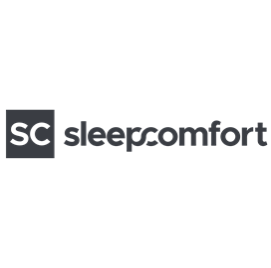 Logistics and Insurance Coordinator
Sleep Comfort
Job Location:

Lebanon

Posted On:

2023-11-09

Expires On:

2024-03-08
Job Details
Job Location:

Lebanon

Job Category:

Administration

Employment Type:

Employee

Job Duration:

Full Time
Job Description
Job Overview: As a Logistics and Insurance Coordinator for our manufacturing company, you will play a crucial role in ensuring the smooth and efficient movement of goods from production to delivery. Your responsibilities will span the entire logistics process, including coordinating shipments, managing transportation, and overseeing insurance-related matters to safeguard our assets and operations.
Key Responsibilities:
Shipping Coordination:
Collaborate with production teams to schedule and coordinate shipments based on product availability and customer demands.
Communicate effectively with carriers, freight forwarders, and shipping agents to ensure timely and cost-effective delivery of goods.
Truck Logistics:
Manage truck schedules and routes for transporting raw materials to the manufacturing facility and finished products to distribution centers or customers.
Optimize transportation routes to reduce costs, minimize delivery times, and improve overall efficiency.
Insurance Oversight:
Develop and maintain a comprehensive understanding of the company's insurance policies, including coverage for shipments, transportation, and overall business operations.
Evaluate and select insurance providers, negotiate terms, and ensure that policies align with the company's risk management strategy.
Claims Handling:
Facilitate the claims process for damaged or lost shipments, working closely with insurance providers, carriers, and relevant stakeholders to expedite resolutions.
Investigate and document incidents to provide thorough information for insurance claims.
Compliance and Regulations:
Stay informed about industry regulations, trade laws, and compliance requirements related to logistics and insurance.
Ensure that all shipments and operations adhere to local and international regulations, minimizing legal risks.
Cost Analysis and Budgeting:
Monitor and analyze logistics and insurance costs, identifying opportunities for cost savings and efficiency improvements.
Collaborate with finance teams to develop and manage budgets for logistics and insurance-related expenses.
Qualifications:
Bachelor's degree in logistics, supply chain management, business administration, or a related field.
Proven experience in logistics coordination, preferably in a manufacturing environment.
Familiarity with insurance policies and risk management practices.
Strong analytical and problem-solving skills.
Excellent communication and negotiation ab