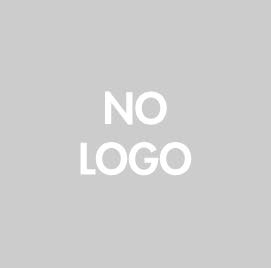 Brand Manager / Buyer
Depechemode
Job Location:

Lebanon

Posted On:

2019-09-16

Expires On:

2019-10-16

Expired
Job Details
Job Location:

Lebanon

Job Category:

Fashion

Employment Type:

Employee

Job Duration:

Full Time

Monthly Salary in USD:

Negotiable
Job Description
Brand Manager/ buying:
Stay up-to-date on new trends, new hits and up-coming brands by continuously reading fashion magazines, surfing sites and monitoring international markets
Travel on buying trips to attend showrooms, meet with suppliers and assist in placing orders; follow up on orders, payments, respect of budget assigned, negotiate terms of contract etc…
Prepare buying budgets depending on past seasons sales
Perform the buying depending on budgets and consumer demand
Keep suppliers up to date with their brand's performance and sellout
Analyze consumer buying patterns and predict future trends
Getting the floor feedback before each buying
Have in depth knowledge of the product line, price ranges and specifications relating to the product.
Research for potential new brands after studying the mix of actual available brands
Improve stock rotation for respective brands.
Suppliers negotiation and follow up to improve gross margins.
Arrange the pricing for new merchandise arrivals as well dispatching them between stores.
Analyze the sell out by location, by brand every 2 weeks, and prepare the transfers between locations according to their performance and quota.
Follow up with the logistic department on the ETA of placed orders
Visit to stores regularly and understand key issues with brands.
Meet customers to gain first hand understanding of brand performance, gaps in assortment and merchandise, customer services.
Participate in setting sales targets for the stores.
Analyzing sales figures and forecasting future sales volumes to maximize profit.
To Drive sales by reacting to seasonal trends & changes and sold out lines.
Coordinate with the shop manager for appropriate product rotation
Marketing / Social Media platforms
Coordinate with marketing manager for execution of marketing and promotional activ
to work with the marketing to style and prepare all photoshoots
work on the events (3 times per year)
prepare selection of products to be featured on the website for Ecommerce
Grow and expand company social media presence into new social media platforms, and increase presence on existing platforms (Facebook, Instagram, You tube, etc).
Maintain community content calendar to ensure communication aligns with brand and business objectives.
Build & maintain close relationships with editors, bloggers, social influencers, brand ambassadors, ensuring best media coverage for the brand.
Create engaging and dynamic digital content & post daily.
Stay up-to-date on new social media tools and continually track competitor marketing initiatives.
Assist in execution of monthly social media photo shoots.
Plan social media advertising campaigns (Facebook & Instagram)
Floor Training
The brand manager should provide regular training to staff, latest fashion trends and must have garments, brands knowledge, selling technique, etc.
The trainings should be updated every season.
Terminology
Trends of the season
Brand awareness
Fabric & cuts
Mix & match
Body shape
Customer service
Local production
Working with the stylist to prepare ongoing sketches / styles.
Decide on a theme for a collection and work with designers.
Propose new styles based on what is missing in the store.
Overseeing the final prototype of the designs, place order and pricing them upon receiving the goods.
Job requirements
Should have exposure in merchandise planning and brand management
Interpret fashion dynamics, understand company brand strategy, passionate for fashion
Excellent written and verbal communication skills
Strong Organization, Planning and Analytical skills
Strong Leadership skills & strong negotiations skills
Adaptability / Flexibility / Innovation
Decision-making
Candidate Profile
University degree in a related field (Advertising, Marketing, Fashion Design…)
Minimum 3-5 years of experience in a fashion retail company
Fluent in French and English
Computer skills are a must