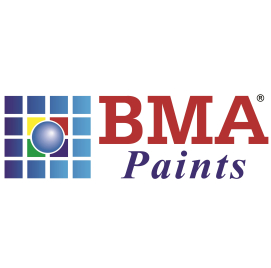 PURCHASING OFFICER
BMA COMMERCIAL & INDUSTRIAL SAL
Job Location:

Lebanon

Posted On:

2019-10-09

Expires On:

2020-02-06

Expired
Job Details
Job Location:

Lebanon

Job Category:

Purchasing

Employment Type:

Employee

Job Duration:

Full Time
Job Description
BMA PAINTS IN NAHR EL MOT IS LOOKING FOR A PURCHASING OFFICER (FEMALE).
The Purchasing Officer is responsible for managing the organization's purchasing system, reviewing material needs of the organization and maintaining contact with vendor and sales representatives to obtain the most favorable price for products that meet the organization's specifications.
The main duties are:
Forecasting levels of demand for products to avoid over stock.
Keeping a constant stock inventory to avoid shortage of needed material.
Obtaining recommendations from suppliers for substitute items.
Verifying receipt of items by comparing items received to items ordered.
Following up shipments.
Preparing purchase orders by verifying specifications and prices.
Authorizing payment for purchases by forwarding receiving documentation.
Keeping information accessible by sorting and filing documents.
Providing purchasing planning and control information by collecting, analyzing, and summarizing data.
Advising through market knowledge, special offers, discounted products, cost saving substitutes and possible brand shortages.
Conducting research to ascertain the best products and suppliers in terms of best value, delivery schedules and quality.
Building and maintaining good communication with new and existing suppliers to ensure sustainable relationships.
Ensuring that SDS of all raw materials are received from suppliers in order to make them available to the stock of RM Responsible, the production employees, the lab personnel and the QHS department.
Conducting risk assessment before purchasing new material in order to measure its risk impact.
Improving the handling and storage of the products in the stock of raw materials to minimize the hazards.
Conducting regular inspections in the stock of RM to ensure that RM are stored according to the Stock Zoning Map.
Key Competencies:
Customer orientation
Critical thinking
Diplomatic
Decision-maker
Problem-solving skills
Attention to detail
Excellent organizational and planning skills
Proficient in MS Office and PIMS software
Outstanding communication ability
Analytical skills
Preferably at least 1 year of experience in supply chain management.
BS Degree in Supply Chain Management, Chemistry or other relevant field.
If interested in this position, kindly apply by uploading your resume including a recent photo.