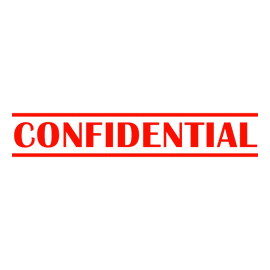 MARKETING SPECIALIST
Job Location:

Lebanon

Posted On:

2019-10-09

Expires On:

2020-02-06

Expired
Job Details
Job Location:

Lebanon

Job Category:

Marketing

Employment Type:

Employee

Job Duration:

Full Time
Job Description
LOOKING FOR A MARKETING SPECIALIST (FEMALE).
The Marketing Specialist is responsible for developing, implementing and executing strategic marketing plans for the organization in order to attract potential customers and retain existing ones.
The main duties are:
Interviewing, hiring, and training marketing staff members mainly Graphic Designers.
Establishing marketing goals based on past performance and market forecasts.
Overseeing current offerings and coming up with initiatives for new products or services.
Researching and analyzing market trends, demographics, pricing schedules, competitor products, and other relevant information to form marketing strategies.
Developing detailed marketing plans for all media channels and sales teams.
Approving and overseeing the creative development of promotional materials, website content, advertisements, and other marketing-related projects.
Communicating with various media buyers, advertising agencies, printers, and other services to help marketing projects come to fruition.
Controlling all aspects of printing production, from design to print house to follow up on delivery.
Working within the department budget to develop cost-effective marketing plans for each product or service.
Adjusting marketing campaigns and strategies as needed in response to collected data and other feedback.
Following the Health and Safety obligations stated by the Quality, Health & Safety Manager.
Reporting to the Quality, Health & Safety Manager and the Operations Manager all incidents, regardless of whether any person is injured or not.
Being familiar with and conform to the Company Quality, Health & Safety Policy at all times.
Conducting the Risk Assessment related to the Marketing process.
Updating the Process Data sheet on a yearly basis in coordination with the QH&S Manager.
Creating an attractive packaging and labeling design while ensuring that labeling meet OSHA requirements for labeling of Hazardous chemicals under the Hazard Communication Standard (HCS).
Key Competencies:
Decision-making
Organization commitment
Quality orientation
Creativity
Client relationships
Public speaking
Achievement focus
Problem analysis and problem solving
Teamwork
Planning and organizational skills
Interpersonal skills
Strong communication skills
Persuading ability
Development of people
Marketing strategy
Budgeting
Preferably at least 2 years of experience in Marketing.
Bachelor's Degree in Marketing. Masters in Marketing or Advertising is preferred.
If interested in this position, kindly apply by uploading your resume including a recent photo.