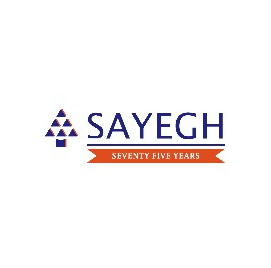 Account Manager - UAE & Oman
Librairie du Liban Publishers
Job Location:

U.A.E.

Posted On:

2019-11-18

Expires On:

2020-03-17

Expired
Job Details
Job Location:

U.A.E.

Job Category:

Sales

Employment Type:

Employee

Job Duration:

Full Time
Job Description
Sales Rep recruitment
Arab Gulf Education are currently looking for an experienced, motivated and proactive Sales Representative to join the team on a full-time basis.
This is an exciting opportunity for someone to come on board who is looking for a new and challenging role within a growing and progressive organization that are passionate about Educating Generations.
The successful applicant will be reporting to the Sales Manager. They will be responsible for Sales and market share in their geographic area, ensuring schools, institutes and universities have the most up to date information around our extensive range of books and e-learning, and consistently delivering first class customer service.
Requirements
● A good degree from university
● Excellent communication skills
● Good organizational skills and a positive 'can do' attitude
● A keen interest in educational materials, both print and digital
● Confidence in manipulating digital technology, multimedia etc
● Willingness to relocate and genuine interest in the Arab world
Responsibilities
The Sales Representative for schools, institutes and universities (UK curriculum, US curriculum, and ELT schools) would form part of a large team of local sales representatives, coordinate his/her work with them on a daily basis, submit a daily visit tracking record to the AGE (Arab Gulf Education) Assistant Manager, and reporting in additionally to the AGE General Manager.
Duties would include visiting existing and potential customers in Abu Dhabi as well as customers within other cities in the UAE when the need arises, giving book and digital product presentations and demonstrations, answering teachers' queries - visiting schools, institutes and universities on a regular basis with the aim of securing adoptions.
He/she would also be involved in market research, collating feedback and data which can be used by the AGE General Manager for reporting purposes, representing AGE at all events and book/product launches, assisting the local team in designated tasks, developing a good rapport with all teaching and educational personnel encountered, and maximizing sales for AGE distribution.