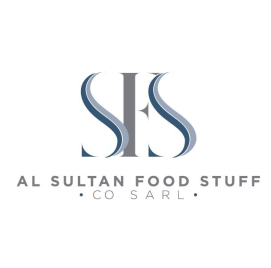 Senior Chief accountant
AL-Sultan food stuff co. SARL
Job Location:

Lebanon

Posted On:

2020-07-23

Expires On:

2020-09-06

Expired
Job Details
Job Location:

Lebanon

Job Category:

Accounting / Finance

Employment Type:

Employee

Job Duration:

Full Time
Job Description
Job purpose of Senior Chief accountant
To manage staff accountants and A/P departments as they relate to the service of the financial reporting and transactional accounting of the company's Partnerships. Applies principles of accounting to analyze financial information and prepare financial reports for multiple affiliates. Accomplishes tasks with particular emphasis on customer service and seeks to add value for the company's managers.
Key duties/responsibilities of Senior Chief accountant:
1. Responsible for knowing critical functions within the department and capable of mentoring and assisting employees within the department.
2. Utilize teamwork to develop departmental synergy.
3. Monitors compliance with generally accepted accounting principles (GAAP) and company procedures.
4. Reviews, investigates, and corrects errors and inconsistencies in financial entries, documents, and reports.
5. Assures compliance with federal, state, local and corporate policies, regulations and laws.
6. Reviews accounts payables and weekly check runs.
7. Determines proper handling of financial transactions and approves transactions within designated limits.
8. Compiles and analyzes financial information to prepare entries to general ledger accounts, cost centers and documents business transactions.
9. Responsible for distributing financial statements and cost center reports.
10. Prepares work papers and supporting schedules for the annual financial review.
11. Staff management and development.
12. Distributes monthly comparison reports and cost center reports according to schedules.
13. Prepares financial statements and other reports to summarize and interpret current and projected company financial position.
14. Analyze transactional processes and identify areas where additional accuracies and efficiencies can be achieved.
15. Closely maintains and monitors the fixed assets system.
16. Adheres to internal and external deadlines.
17. Applies cost accounting methods to achieve accurate representation of cost center performance.
18. Responsible for holding manufacturing plant management accountable for accuracy and timeliness of inventory controls and cost controls.
19. Assist with annual budgets – prepares all allocations;
20. Coordinate monthly closing process and reconciliation of general ledger accounts.
21. Responsible for all taxes obligations.
22. Support the Company's mission, vision, values and goals in the performance of daily activities.
23. Develop and implement various accounting procedures.
24. Preparation of the monthly statutory accounts and consolidated financial statements under US GAAP and IFRS.
25. Work with both internal and external auditors during financial and operational audits.
26. Maintain system of accounts and keep records on all company transactions and assets.
27. Report, analyze, and ensure integrity of all financial information.
Please send you CV on the Email: SFS-HRrecruite@alsultanfoods.com