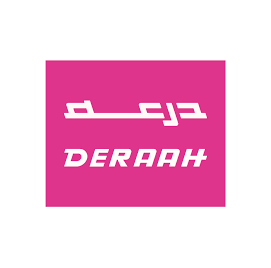 Senior Interior Designer
Deraah Company
Job Location:

K.S.A.

Posted On:

2020-11-19

Expires On:

2021-03-19
Job Details
Job Location:

K.S.A.

Job Category:

Architecture & Design

Employment Type:

Employee

Job Duration:

Full Time
Job Description
Deraah well-established company and Market leader in Gulf and Saudi Arabia mainly , and represent a brand of the Fast Retailing Group, the fastest growing in Saudi Arabia amongst the top, is looking for an experienced Store Design Project Designer to drive store design projects. The person appointed to this role will have the opportunity to work closely with creatives colleagues.
Summary of Main Duties and Responsibilities:
Develop plans and designs for the interior of residential and commercial projects based on the needs of Deraah brand visual identity . Create functional and aesthetic designs that help boost productivity, increase sales, attract customers, or enhance a living space. Responsible for planning the use and layout of the space and decorating with color, furniture, fixtures, etc. Develops drawings, plans and elevations utilizing AutoCAD floor plans, sourcing new furniture/fabrics/accessories, preparing client presentations and cost estimates. Coordinate the work of contractors. A wide degree of creativity is expected.
Candidate must be highly self-motivated, collaborative and creative, with a commitment and passion for interior environments. Comprehensive work experience in all aspects of interior design practice including clear communication, design integration and coordination skills are required.
Education and Experience:
Bachelors degree in Interior Design, Architecture or other relvant field
5+ years minimum relevant professional experience
Skills and requirements
Fundamental working knowledge of space planning and documentation, skills to include AutoCAD, Photoshop and Microsoft Office. Considerable knowledge of the preparation of proposals and specifications for interior design work
Proven management experience in leading, motivating, developing a team.
High end customer service and luxury retail experience
Fluent knowledge of 3D Studio Max, Revit, AutoCAD, SketchUp, and other graphic tools.
Fluent knowledge of V-ray rendering is a must.
Fluent knowledge of Microsoft Office suite.
Fluent knowledge of Photoshop and Illustrator.
Ability to work in a high paced environment and to multitask
Friendly and have the team spirit
3D rendering
Seniority Level
Associate
Industry
Perfumes , Makeup and Cosmetics
Employment Type
Full-time
Job Functions
Design
Art/Creative
Information Technology