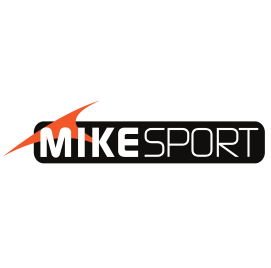 Assistant Store Manager
Mike Sport
Job Location:

Lebanon

Posted On:

2022-01-20

Expires On:

2022-05-20

Expired
Job Details
Job Location:

Lebanon

Job Category:

Other

Employment Type:

Employee

Job Duration:

Full Time
Job Description
Department: Retail
Job Status: Full Timer
Working Hours: Flexibility in working hours is needed as per the Store opening hours, including weekends & holidays.
Location: Store Location
SCOPE OF THE JOB :
The Assistant Store Manager is responsible for serving customers on the floor and for providing support to the Store Manager in the effective running of the Store, in order to ensure the highest standards of customer service are achieved and maintained. He/ she is also responsible for overseeing the store's image & ensuring its compliance with the company standards.
KEY RESPONSIBILITIES :
Ensure that customers are served in a timely manner and assist them in their purchase decisions by offering expert advices in compliance with quality and customer service standards.
Assign routine and non-routine tasks to Sales Representatives, Cashiers & Backdoor Agents, in order to ensure that activities are carried out in the most efficient manner.
Assist in the preparation of the staff schedule in order to ensure that the store manpower is effectively matched to the stores operational requirements in a cost effective manner.
Communicate sales plans and targets to the Store, monitor performance on an ongoing basis and suggest corrective actions to hierarchy when needed.
Report occurring operational issues and handle customer complaints in a timely manner, suggest solutions or escalate them as appropriate in order to ensure operational effectiveness and customer satisfaction.
Assist the Store Manager in the ongoing evaluation process of sales team (Performance Management System, Probation Period reviews, etc…) in coordination with the HR&OD department.
Maintain an accurate stock rotation process (To/From Stores & Warehouse), ensuring that all items are being offered on time.
Assist the Store Manager in handling the maintenance of inventories and placement of product orders to ensure effective stock management and availability of products.
Supervise the opening process of the store in order to ensure that all set procedures regarding petty cash, reporting, systems, etc. are respected.
Handle the closing of the Store in coordination with the Cashier by controlling the preparation of cash money, electronic cards slips, discounts; ensure their delivery to the Accounting Department in compliance with company policies and security standards.
Motivate team members and provide them with the necessary support in terms of training and development in order to optimize sales results.
Assist the Store Manager in the preparation of the required reports in a timely & organized manner, & ensure that all related records are documented.
Perform other duties that are aligned & related to the job scope.
JOB REQUIREMENTS :
Education: Bachelor Degree in Business Administration, or any related field.
Experience: 2- 3 years of experience in sales; Retail experience is a plus.
Linguistic Skills: Advanced in English & Arabic, French is a plus.
Computer Skills: Proficiency in Ms. Office; POS knowledge is a plus