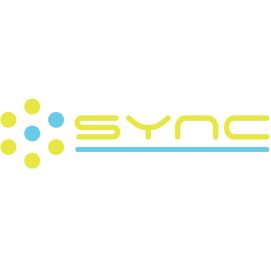 Outdoor Sales
Sync Digital Solutions
Job Location:

Lebanon

Posted On:

2022-04-04

Expires On:

2022-07-03

Expired
Job Details
Job Location:

Lebanon

Job Category:

Sales

Employment Type:

Employee

Job Duration:

Full Time

Monthly Salary in USD:

Negotiable
Job Description
Outdoor Sales(Business Development) in Jbeil/Byblos
Synd Digital Solutions is looking for an Outdoor Sales agent. An outdoor sales representative conducts sales out in the field via face-toface interactions with both potential and existing customers. They are responsible for offering the best possible customer experience as well as providing handson explanations of any new or updated products when necessary. Their excellent social skills allow them to foster strong relationships, to which they can attribute much of their success.
Objectives:
• Communicate the value of the company
• Build & maintain a good relationship with clients
• Increase share of wallet and market share
Horizontal involvement:
Sales Team, Operations Manager,Creative Director, Technical Director, Online Marketing executive, Clients
Job Description:
• Generating
leads and efficiently keeping in regular contact with existing prospects
• Meet face to face with prospects and customers
• Provide customer with detailed information about the company service and product
• Listen to client's requirements and questions, answers them by providing clear,
specific and right information to make a sales deal
• Recommend service to clients, based on clients needs and interests
• Develop new business both through new customer acquisition & selling new products
into existing customer accounts
• Present and explain the company's business and product to clients
• Contact Marketing & IT managers of companies in order to identify and prospect new
customers and recognize opportunities
• Maintain and update client files based on information collected through phone calls and
field visit
• Prepareand request meetings through phone calls and emails
• Follow
up clients to confirm meeting date and place
• Provide the operation department with a sales request form, handle requirements of the
websites to the Technical Department, and prepare the site map
• Convinceclient to buy and accept proposal terms and conditions
• Negotiate contract terms price, delivery date and payment condition
• Ensure that the accounting department will be provided by the client confirmation
• Coordinate with the creative department in order to receive creative briefs
Qualifications :
• BA in Business or any equivalent degree in any other related field.
• 1 year and above of experience within Business Development/New Business or
Account Management role (face-to-face experience imperative; experience within
the media, marketing and communications world preferred)
• People orientated
• Ability to persuade others to change their minds & behavior
• Self Motivation
• Communicate effectively
• Active listening