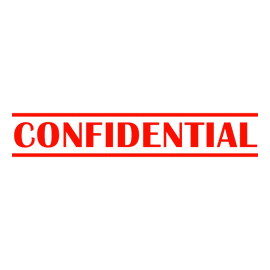 Senior Graphic Designer
Job Location:

Lebanon

Posted On:

2022-05-10

Expires On:

2022-07-09

Expired
Job Details
Job Location:

Lebanon

Job Category:

Architecture & Design

Employment Type:

Employee

Job Duration:

Full Time

Monthly Salary in USD:

Negotiable
Job Description
The Senior Graphic Designer produces the design function for concepts, logo creation, branding and creative marketing campaign. The position is responsible for delivering effective, aesthetic, on-brand, and on-strategy creative for our clients and internal projects.
Responsibilities:
Designing logos and Conceptual branding identities.
Designing graphic content, illustrations, and infographics.
Managing graphic designs from conception to delivery.
Reviewing junior designer drafts to ensure quality.
Generating fresh concepts.
Ensuring brand consistency throughout various marketing projects.
Liaising between the marketing and design teams to ensure deadlines are met.
Keeping up to date with industry developments.
Report enhancements to processes and quality of creative
Research on new concepts, and creative ideas through checking different websites
Design content calendars, branding, web/App interface, ads, and campaigns visuals.
Utilize good design sense & good judgment to create effective & dynamic visual environments
Coordinate with team to finish and install designs
Assist in writing & editing materials
Participate in visual communication strategies
Meet timelines and project deadlines
Add innovative ideas, presentations, projects, concepts to management in faith of potential partnership with the company
Requirements :
Bachelor's degree in Graphic Design or related field.
Portfolio with Designs Projects.
Experience in Implementing Marketing Campaigns.
High Knowledge of graphic design Techniques and Styles.
5 + years of experience with demonstrable Graphic design skills.
Excellent written and verbal communication skills.
Aesthetic skills.
Ability to work without supervision and within a team.
Ability to manage a team, also to collaborate with team members.
Ability to work in a high-pressure environment with ability to meet deadlines.
High Attention and a keen eye for visual details.
Multi-tasking with the ability to prioritize tasks.
Proficient in Adobe Photoshop, Illustrator, Animation, After Effect, Premiere Pro, in design.
Knowledge in making Animated Videos and Editing them is a PLUS.