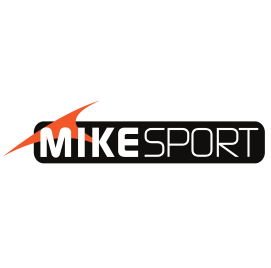 Junior Inventory
Mike Sport
Job Location:

Lebanon

Posted On:

2022-05-11

Expires On:

2022-09-08

Expired
Job Details
Job Location:

Lebanon

Job Category:

Other

Employment Type:

Employee

Job Duration:

Full Time
Job Description
Department: Inventory & Loss Prevention
Job Status: Full Timer
Working Hours: Flexibility in working hours ranging from Monday till Saturday; from 9:00 AM till 6:00 PM or from 1:00 PM till 10:00 PM
Sunday: Spot Check is needed
Location: Head Office - Zalka
SCOPE OF THE JOB:
The Junior Inventory is responsible for handling inventory transactions while updating, validating and generating related data reports. He/she seeks to minimize stock discrepancies through process improvement and analysis as per company's standards.
KEY RESPONSIBILITIES:
Perform spot checks on stores to monitor stock level and evaluate potential risks during non- conventional working hours such as weekends, evenings, before opening, after closing, during stock counts and other.
Conduct a site surveillance and make sure that the cycle count is conducted at local & regional level and generate, consolidated results to review acceptance percentage for the shrinkage per shop/brand/country.
Ensure proper implementation of policies/procedures by providing the needed support to control losses, decrease the shrinkage percentage and validate inventory transaction processes.
Oversee margins on purchase orders and imported data while managing inventory transactions related to sales, receiving, transfers between stores, change of season/prices and other.
Calculate/analyze costs of sold items, prepare physical takes' schedule and audit the count in the store.
Conduct branch visits to check compliance of all transactions between shops & warehouse, when it comes to item level.
Perform monthly reports analysis in order to maintain & control appropriate transactions such as average price, stock rotation, stock availability etc…
Make sure all transactions are processed and validated prior to cycle count date as well as download and submit data related to inventory count for analysis (Ex: Barcodes)
Guarantee timely submission of monthly and closing stock data & inventories along with adequate justifications.
Perform training on all systems/applications used in the Inventory Control Department and monitor seasonal sales period.
Perform a minimum of 3 cycle counts per shop on a yearly basis, along with finalizing the inventory results within the time frame defined as per the procedures.
Train Store managers on cycle count aspect in order to minimize the margin of errors.
Monitor all cycle counts assigned by a well-defined schedule to achieve the normal the percentage of discrepancy.
Conduct spot check visits to control compliance of stock level in hand with the one existing on system.
Coordinate with the Loss Prevention on Stock level compliance in order to track, control & minimize discrepancies.
JOB REQUIREMENTS:
Education: Bachelor Degree in Business Administration, Accounting or any related field
Experience: Up to 1 - 2 years of experience in Stock Management; exposure to Retail industry is a plus.
Linguistic Skills: Advanced in written & spoken English & Arabic, French is a plus.
Computer Skills: Advanced knowledge in Ms. Office.