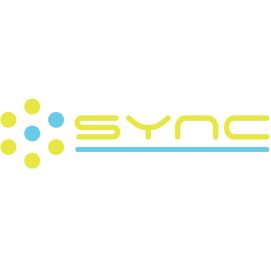 Digital Sales Consultant
Sync Digital Solutions
Job Location:

Lebanon

Posted On:

2022-05-24

Expires On:

2022-07-23
Job Details
Job Location:

Lebanon

Job Category:

Sales

Employment Type:

Employee

Job Duration:

Full Time

Monthly Salary in USD:

Negotiable
Job Description
Sync Digital Solutions is looking to hire a team of energetic, well-organized, and efficacious Digital Consultants who will direct the development of new outbound business opportunities. This team will sell Web Development and Design and E-commerce services to medium sized clients across the Middle East.
Respinsibilities:
● Continuously searching for prospective new clients and generating leads.
● Identifying key persons in target industries and establishing and maintaining relationships with them.
● Capable of understanding clients' objectives and positioning this alongside a return on their investment (ROI)
● Conducting meetings and making first visit and follow-up appointments.
● Developing leads into new commercial relationships.
● Presenting Sync Digital Solutions at face to face meetings, over the phone, and virtually.
● Managing own sales funnel from generating the lead to closing the deal.
● Managing client accounts and converting them into repeat sales.
Requirements:
● Confidence and high energy.
● Ability to work independently and responsibly.
● Experience and knowledge in managing and adapting sales processes.
● Capable of communicating and presenting tailored solutions and instilling confidence by using a range of presentation skills from body language to voice tones.
● Competent negotiation skills with ability to 'close deals'.
● Hands on problem-solving skills inclusive of devising new approaches and solutions.
● High energy, positive, and diligent approach to researching and analyzing new business opportunities.
● Excellent communication skills (face to face + virtually + written).
● College graduate with at least a bachelor's degree in Business, MIS, or a related field.