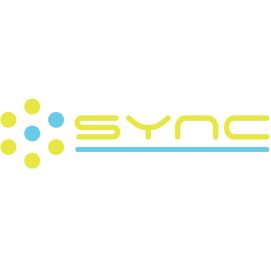 UX/UI Designer
Sync Digital Solutions
Job Location:

Lebanon

Posted On:

2022-06-21

Expires On:

2022-08-20
Job Details
Job Location:

Lebanon

Job Category:

Architecture & Design

Employment Type:

Employee

Job Duration:

Full Time

Monthly Salary in USD:

Negotiable
Job Description
Sync Digital Solutions is looking for a UX/UI Designer. The designer would be working with a multidisciplinary team to create UX and UI solutions for products end-to-end. The designer is of course, passionate about all things UX and design. The designer will craft holistic experiences with big picture strategy supported by known frameworks and hypothesis-based approaches to create value for Sync's end-users, our clients and the company.
Responsibilities:
Create wireframes, interactive prototypes, specifications and other design documents to communicate design ideas and intent
Collaborate with other UX/UI designers, product owners and our engineering team to deliver effective product solutions
Conduct usability tests, and collect qualitative user feedback and quantitative data to help shape roadmap priorities for the team.
Employ user-centred design methods and best practices to cultivate a deep understanding of the needs and aspirations of the people our products are designed for
Work with developers to do reviews of front-end products before they are pushed in production
Create designs with high-quality aesthetics to complement usability and enhance functionality with optimal design elements.
Requirements:
You have over 3 years of experience designing mobile and web interfaces.
You're an expert in prototyping tools such as Figma and design software such as Adobe Creative Suite.
Experience in developing UI guidelines and/or design systems that enable others to build on your work effectively.
Experience working with multidisciplinary teams.
Deep understanding of how to uncover user needs through research and user empathy.
An excellent understanding of customer-centered design (design-thinking, HCD, Agile etc).
You appreciate thinking strategically and you have an ability to prioritise short-term milestones that will contribute towards the long-term objectives.
Comfortable using data insights to influence designs.
You have a creative mindset.
You can work independently and take full ownership of your projects.
You're highly organised.