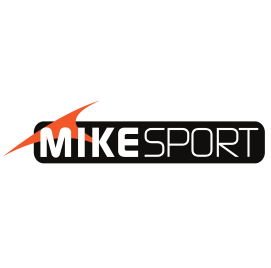 Compensation & Benefits Officer
MIKESPORT
Job Location:

Lebanon

Posted On:

2022-08-03

Expires On:

2022-12-01
Job Details
Job Location:

Lebanon

Job Category:

Human Resources

Employment Type:

Employee

Job Duration:

Full Time
Job Description
Department: Human Resource & Organizational Development
Job Status: Full Timer
Working Hours: Monday till Friday from 9:00 am till 6:00 pm
Location: Head Office - Zalka
SCOPE OF THE JOB
The Compensation & Benefits officer is responsible for supporting in the areas of compensation and benefits including direct involvement in supporting both employees' commitment and enterprise – wide growth and profitability.
KEY RESPONSIBILITIES
Assist in the monthly payroll generation and ensure that all transactions are entered and updated on the system.
Support in Monthly & yearly payroll tax returns.
Collecting, calculating, and entering data in order to maintain and update payroll information.
Prepare employees' benefits and submit them to the hierarchy.
Check employees' letters (bank, embassy, recommendation, employment, social security) and submit them to concerned authorities for signature.
Support in reviewing C&B policies and procedures and ensure company's compliance with internal laws and procedures.
Compile summaries of earnings, taxes, deductions, leaves, and non-taxable wages and create necessary reports.
Respond to employees' queries about compensations, taxes, deductions and benefits related issues, provide the necessary support, and escalate unresolved issues to the head of HR&OD.
Record employees' transactions in the payroll system (New joiners, leavers, bonuses, and deductions...) and generate the monthly payroll by following the log sheet.
Monitor employees' attendance and their update in the system, as well as leaves and working hours' balance (actual hours, extra hours, over time, and other)
Support in monitoring discount/uniform reports, reviews for accuracy and submit them to the Finance Department for payment.
Assist in all insurance billings and submit them to the Finance Department for payment.
Help in submissions of all Ministry of Finance forms, NSSF and reports in a timely and accurate manner in order to ensure company's compliance with laws and procedures.
Develop and maintain up - to - date end user training manuals and materials for Payroll system.
JOB REQUIREMENTS
Education: Bachelor Degree in Business Administration or Human Resources.
Experience: At least 2 years of experience in similar field, Strong Knowledge of HR systems and Payroll, Strong Knowledge of the country's laws & regulations.
Linguistic Skills: Advanced in written & spoken English.
Computer Skills: Advanced/ Extensive knowledge in MS Office (Especially in Excel); Navision exposure is a plus.