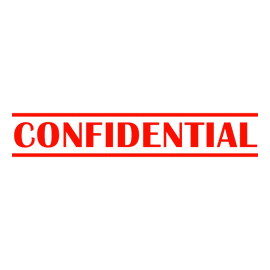 Accountant
Job Location:

Lebanon

Posted On:

2021-10-28

Expires On:

2022-02-25

Expired
Job Details
Job Location:

Lebanon

Job Category:

Accounting / Finance

Employment Type:

Employee

Job Duration:

Full Time
Job Description
The Accountant is responsible for maintaining and reconciling all payable account and issues payment vouchers. S/He is responsible for the preparation of the monthly payroll for the company employees.
S/he is involved in the preparation of periodical governmental employment related reports.
S/he handles information in strict confidentiality.
Invoice entry to be updated weekly (cost center)
Back up for data entry
Training on invoice, receipt and stock
Salaries data entry to be done on PIMS
Filing to be updated weekly
Bank checking account by account to be done day by day
Month by month collection- payment table to be updated weekly
Statement table to be followed with engineers for approval and invoicing
Table of approved invoices and amount due for collection to be updated weekly
Table of project status (% of works executed/amount due/remaining amount to be invoiced/ amount due should exceed 15% of total project amount)
VAT amount to be updated monthly and in the last month of each semester to be updated at the end of each trimester
ACP updated regularly
Stock to be checked and updated weekly
Handle all suppliers' accounts by processing and settling statements.
Prepare, post payments, and process bank transfers.
Process letters for bank transfers and files the appropriate documents.
Prepare financial reports such as profit and loss statement.
Prepare budget (project cash) for each project with follow-up and updating at each deviation.
Prepare cash-flow projection by determining daily, weekly, and monthly cash needs to meet the company's expenditures.
Issue checks and reconciles petty cash.
Ensure that all payment entries are filed with supporting documents.
Maintain and reconcile all employees accounts.
Maintain payments and receipts.
Match vendor invoices against purchase orders in a timely manner as when submitted by suppliers.
Coordinate with the sales department and set up new customer accounts on the system.
Ensure all the bills are paid properly.
Manage the payroll module by ensuring all data and information is current and complete.
Implement into payroll system new salaries for staff as approved by management.
Prepare & process monthly payroll, for staff, print and distribute pay slips.
Prepare monthly salary report.
Prepare monthy income statements and balance sheet.
Collaborate with the Project engineer/ Project manager for monthly statements and dues to meet and cover each project expenses.
Prepare monthly & quarterly social security and income tax payments reports.
Prepare quarterly VAT.
Maintain cost enter data entry (project by project) including transportation, engineering, administration, labor…
Maintain confidentiality of all payroll and data information.
Work Schedule: 7:30 a.m to 5:00
Every other Saturday 7:30 to 1:00
Education: BA in Business or related field
Experience: At least 3 years in accounting and payroll processing
Competencies:
Organizational skills/multitasking/time management
Planning skills
Interpersonal skills
Communication skills
Problem solving skills
Flexibility/adaptability
Reliability
Computer literacy/specific accounting software fluency
Accountability
Good numerical skills/understanding of statistics
High level of accuracy and ability to keep detailed file notes.
Location: Ghazir